Our competitive pricing and considerate services mean that people keep coming back to us.
Which skip?
If you are unsure which skip best suits your needs we are happy to advise on the best one. See the skip sizing and FAQ page for more information.
Keeping your property clean and tidy
If you are placing the skip in an area which may be damaged by a skip base; for instance grass, please let us know in advance and we will put down boards before unloading the skip, but we need to know before we leave the yard.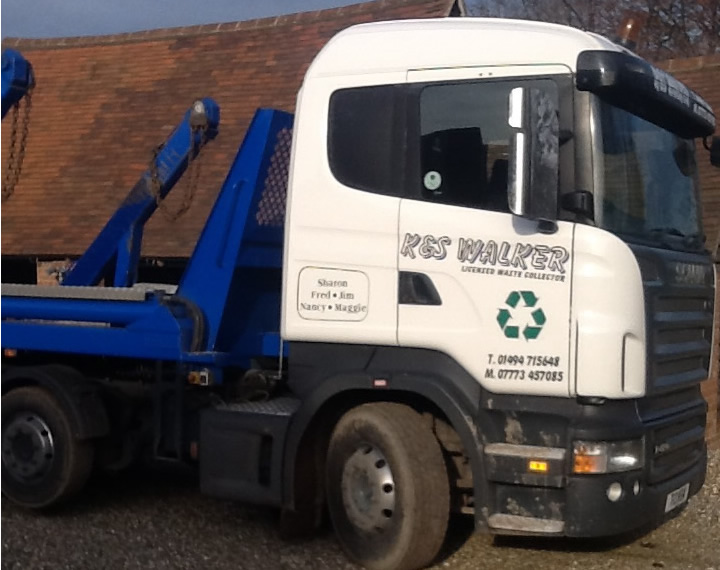 Short on time?
For same day clearances or areas without long term parking facilities, such as high streets or pedestrian areas, we offer a wait and load lorry service.
Type of waste
We can take on domestic, commercial and industrial jobs, as well as removing household and builders' waste and waste recycling service. See terms of hire for more information.
Whether you need to get rid of your household garden waste or building concrete waste, we are committed to delivering the fastest professional service, leaving your property as tidy as we found it.
Terms of hire
Please visit the terms of hire page to ensure ensure you know exactly what's involved in hiring a skip.

K and S Walker skip hire offers a considerate and careful skip hire service in and around High Wycombe, South Buckinghamshire.